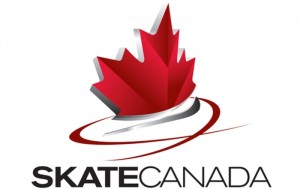 PreCanSkate/ Parent & Tot/ Canskate
Available on Mondays, Thursdays and Saturdays
These are Skate Canada's Flagship Lean-To-Skate programs for a beginner that teaches fundamental skating movements and basic skating skills.  Its is the feeder program for all other Skate Canada Skating programs
CanPowerSkate
Sessions Available on Monday
These are Skate Canada's Flagship Learn-to-Skate programs for beginner skaters.  Our programs teach fundamental skating movements and basic skating skills required for all ice sports including hockey, ringette, and figure skating.

StarSkate Advantage
StarSkate Advantage is Skate Canada's Learn -To-Figure Skate program taught in a group format covering:Skating Technique, Freeskate, Dance, Skills & Synchro.  This is a minimum two day program running on Mondays and your choice of Thursdays and/or Saturdays.  These sessions include 30 minutes of group instructional time per sessions and open practice time on the ice which will be supervised by a Skate Canada Coach.  It is recommended that skaters have passed at least CanSkate Stage 4 upon entering this level.  We will be partnering with the St Catharines Winter Club this season.  Our skaters will visit them and in turn, have them visit our club throughout the season.  This will give our skaters the opportunity to socialize and practice with other skaters and work toward an end of season "fun" competition.  We will also have guest instructors visiting our Saturday sessions.
Junior FreeSkate
Sessions available on Mondays, Thursdays and Saturdays.
Skaters must have passed:
* Canskate Stage 6 or as suggested by a private coach
* Skaters require a private coach
* Recommended 2-3 days/week for optimal progression
Extra group lesson time at the beginning of the season designed to ease the transition from our Starskate Level.
All sessions include 30 minutes of instructed 'Skating Technique"
Intermediate Freeskate
Sessions available on Mondays, Thursdays, and Saturdays.
Skaters must have passed ONE our of the following three Skate Canada Tests:
* Preliminary Dances
* Preliminary Skills
* Preliminary Freeskate
* or be 11+ years of age.
Senior Freeskate
Sessions available on Mondays.Thursdays and Saturdays.
Skaters must have passed TWO our of the following three Skate Canada Tests:
* Senior Bronze Dances
* Junior Bronze Skills
* Junior Bronze Freeskate
* Or be 13+ years of age
Sessions include 15 minutes lesson time of instructed "Skating Technique"